APCAT-9 will be held in InterContinental Hangzhou. With its 6,000 square meters of meeting and conference areas, InterContinental Hangzhou is the perfect venue for an inspiring meeting or event. The 1,780 square meters pillar-less Hangzhou Ballroom that had hosted the Business 20 Summit 2016, a 943 square meters International hall, a unique conference hall with annular shape and another 20 function rooms of different sizes makes InterContinental Hangzhou the preferred meeting venue in the city.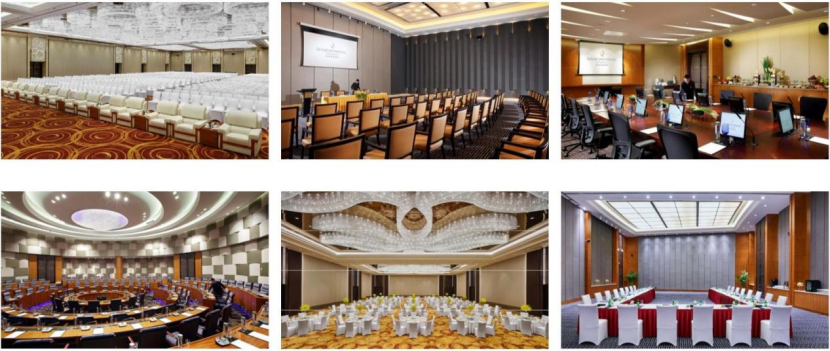 Contemporary design with open kitchens offering FRESH ingredients and living cooking in front of guests together with FRESH and UP BEAT Service Philosophy.

The hotel has 384 guest rooms and suites, ranging from 50-420 square meters including 28 Suites, a CEO Suite and a Presidential Suite. With floor-to-ceiling windows in all rooms and suites, guests can enjoy the panoramic views of Qiantang River and the scenic city, even light shows and a musical fountain at night.